Following a very special period for everyone, the whole APsmart team is delighted and excited more than ever to present our future-facing advanced rapid shutdown solutions RSD-D products to you at the SNEC Conference & Exhibition in Shanghai, China.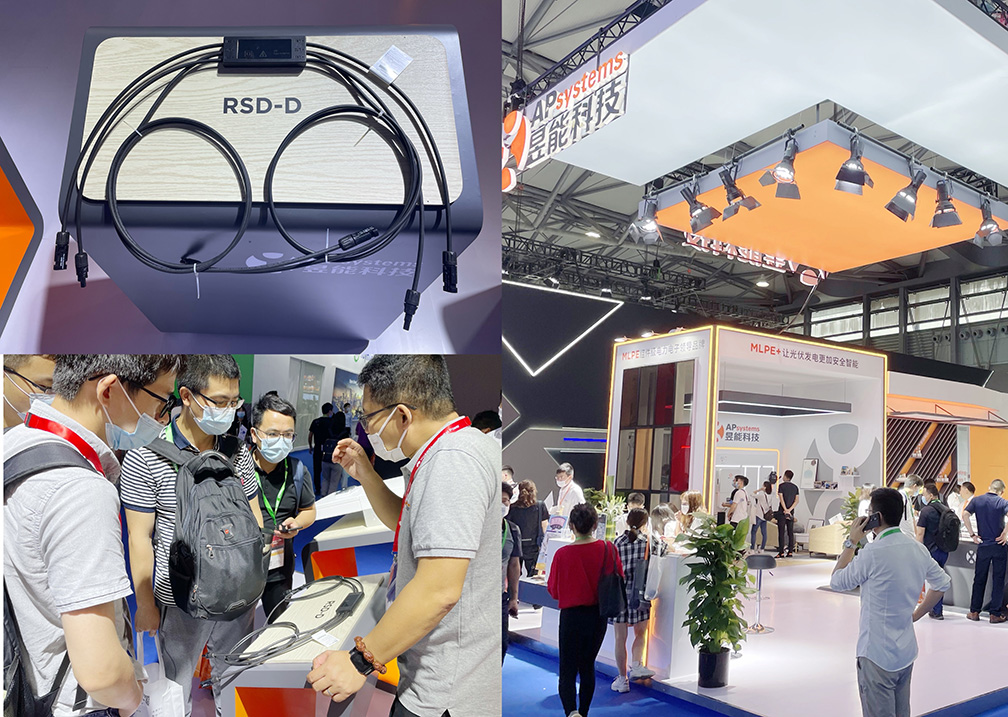 The APsystems booth hosted an on-site certification ceremony for the new generation of dual Rapid shutdown products: the RSD-D. CSA Group leaders visited the APsystems booth and presented relevant product certificates in person to Guoliang Wu, Vice General Manager of Engineering at APsystems.
The new RSD-D meets NEC 2017 & 2020 (690.12) requirements, enabling the critical rapid shutdown function while simultaneously improving product cost and performance. By using the RSD-D and Transmitter-PLC in solar PV installations, the connection between each module can be cut off  in case of an emergency, thus eliminating any high voltage DC in the solar array, which reduces the risk of accidents and improves the safety of the PV system.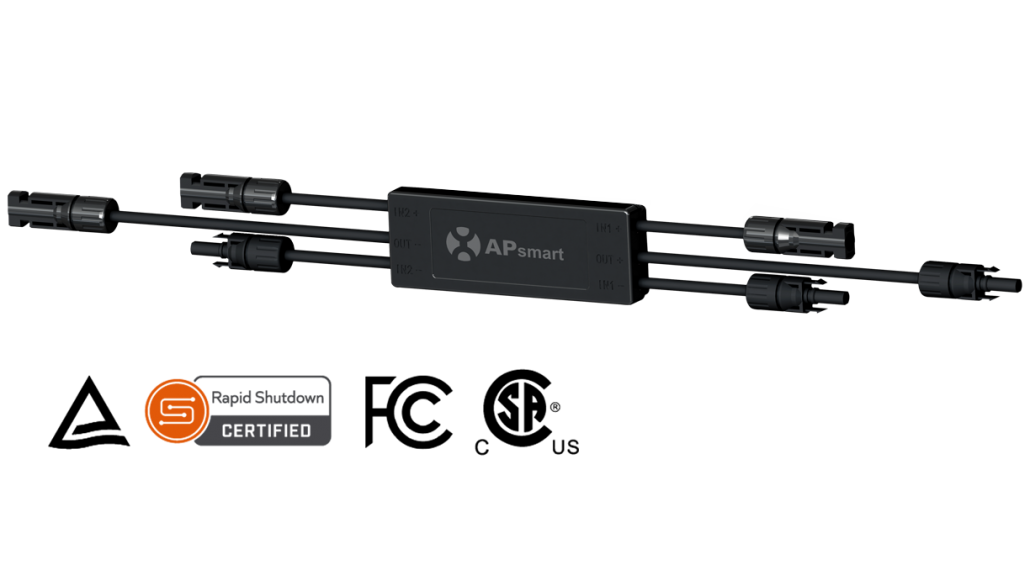 The highlights of RSD-D include:
Dual-input channel
Supports modules at 8-80V Per Channel
Maximum Current is 15A/20Aper input
Buckle to the PV module frame directly
IP68 enclosure rating
Meets NEC 2017 & 2020 (690.12) requirements
Executes rapid shutdown of system when Transmitter-PLC signal is absent
Meets SunSpec requirements
Every afternoon during the conference, APsmart technical experts shared best installation practices, system introduction and case study analysis on the latest rapid shutdown products and solutions, which attracted a large audience.
For further enquiries,, please email us at info@apsmartglobal.com.
https://apsmartglobal.com/wp-content/uploads/2021/06/pic1.jpg
717
1008
APsmart Team
https://apsmartglobal.com/wp-content/uploads/2019/08/apsmart-logo.png
APsmart Team
2021-06-08 17:42:38
2021-06-09 07:44:20
APsmart Exhibited at SNEC 15th Conference & Exhibition and held on-site certification ceremony for RSD-D