Join APsmart for this informative webinar on its Rapid Shutdown Device (RSD) & Transmitter solution. The webinar will take place on two dates: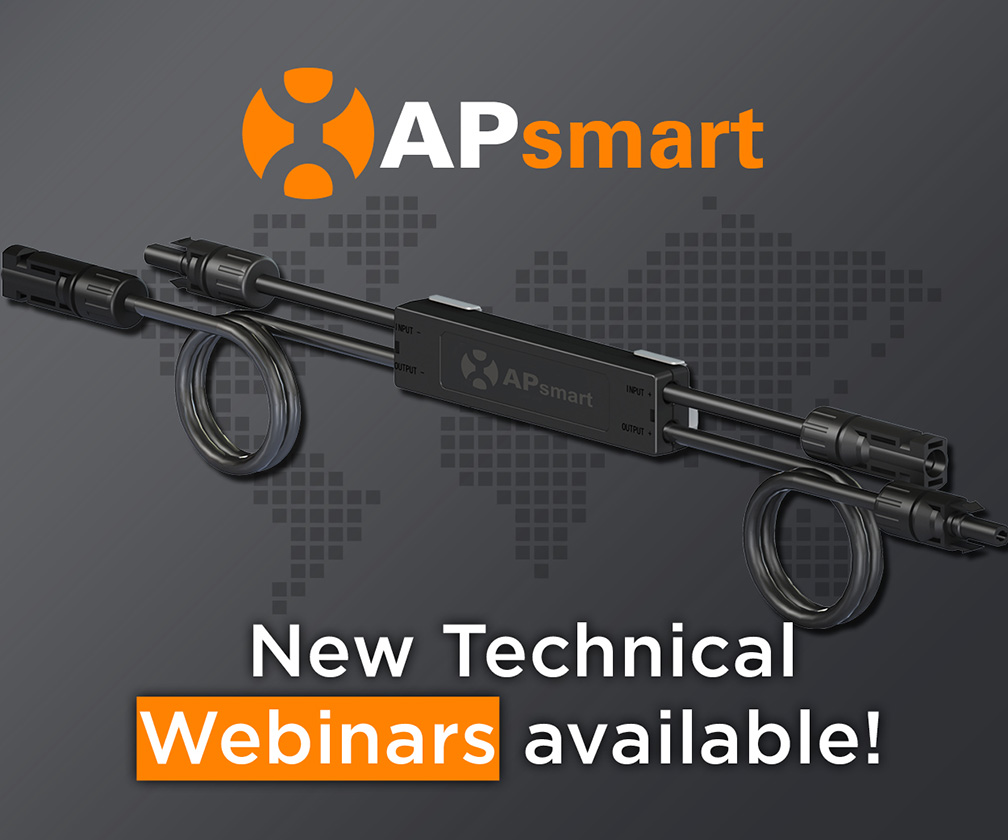 Wednesday, May 27th at 9:00 am PT / 12:00 pm ET
Wednesday, June 3rd at 9:00 am PT / 12:00 pm ET
APsmart Webinar: Rapid Shutdown Solution Overview and Installation Training
Description: This webinar will cover the features and benefits of the Rapid Shutdown Device (RSD) and Transmitter comprising APsmart's convenient rapid shutdown system for commercial projects. Attendees will learn:
An overview of the APsmart Rapid Shutdown solution
Details about the system technology and capability
Benefits and options of using the APsmart RSD and Transmitter solution
Installation and operation of the RSD and Transmitter
The APsmart RSD System is a SunSpec Alliance Certified (paired) device which maintains constant communication between the RSD-S-PLC and Transmitter-PLC, constantly monitoring voltage and current. When proper voltage is not detected, the Transmitter-PLC stops sending the keep-alive signal to the RSD-S-PLC device, initiating a module-level rapid shutdown sequence.
From the developers at APsystems, APsmart offers state-of-the-art PV module rapid shutdown devices (RSD-S-PLC), ideal for any new or existing string or central inverter system, and meeting U.S. NEC 2017 690.12 Rapid Shutdown requirements. Leveraging APsystems' proven expertise in module-level power electronics, APsmart solutions are powered by ASIC with internal IP and integrated with TI chips at the system-level application.
https://apsmartglobal.com/wp-content/uploads/2020/05/apsmart_square-banner_300x250-B.jpg
840
1008
APsmart Team
https://apsmartglobal.com/wp-content/uploads/2019/08/apsmart-logo.png
APsmart Team
2020-05-11 17:57:47
2020-05-11 18:43:10
Upcoming Webinar: APsmart Commercial Rapid Shutdown Solution