FIMER, one of the world's largest manufacturers of solar inverters, has announced its UNO-DM-PLUS-Q-US and PVS-60-TL-US string inverters for residential and C&I applications in the US are now fully compatible with the APsmart Photovoltaic Rapid Shutdown Equipment (PVRSE) from APsystems.
The APsmart system by APsystems allows constant monitoring and communication between the RSD-S-PLC and Transmitter-PLC, which means that FIMER's inverters now meet the mandatory rapid shutdown regulatory requirements for grid connection in the US.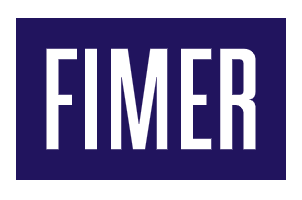 With the Solar Energy Industries Association (SEIA) reporting that the US installed 3.8GW of solar PV capacity in Q3 2020, and that residential installations increased by 14 percent between Q2 to Q3, the US solar PV market is expected to continue its recovery from the COVID-19 pandemic with growth during 2021 and beyond.
The partnership means FIMER's inverters can now be coupled with a cost-effective, safe, and reliable rapid shutdown solution which is UL 1741 certified and fully compliant with the National Electric Code (NEC) 2014, 2017 and 2020 690.12 Rapid Shutdown Requirements.
FIMER VP Technology for the US Ananda Hartzell said: "As a provider of a comprehensive, innovative portfolio of solar inverter products, systems and services addressing all market segments and types of solar installations, FIMER is well-positioned to support the demand in the US' residential, commercial and industrial solar sectors. Working with APsystems means we now have one of the most widely recognised and respected solutions on the market, as its RSD system is already installed in approximately 300,000 around the globe and comes with 25 years' warranty."
The APsmart RSD System is a SunSpec Alliance-certified device which allows constant monitoring and communication between the RSD-S-PLC and Transmitter-PLC. FIMER's string inverters, combined with APsmart's RSD devices, offer a solution which provides all the required safety features to shut down a PV array at the module-level, which is the safest way to de-energize a PV system.
Olivier Jacques, APsystems business unit president and global executive vice president, further added: "FIMER is one of the largest manufacturers of solar inverters in the world, and its product portfolio complemented our rapid shutdown system solutions, meaning that end customers can be confident that FIMER's inverters meet the rapid shutdown requirements in the US."
The products are available through both FIMER and APsystems' APsmart distribution partner networks.
https://apsmartglobal.com/wp-content/uploads/2021/02/fimer.png
200
302
APsmart Team
https://apsmartglobal.com/wp-content/uploads/2019/08/apsmart-logo.png
APsmart Team
2021-02-10 22:26:24
2021-02-21 22:29:08
FIMER partners with APsystems for rapid shutdown certifications